Republic P-47D Thunderbolt
Introduced as a high altitude, offensive fighter, the P-47 with eight .50 cal machine guns, was later equipped with supports for rocket tubes and a cluster of demolition bombs. It can also function as a ground strafer, tank buster, tunnel buster, hedge hopper, and dive bomber. With a bomb load of 2000 lb. capacity, its weight is more than 7 tons. Powered by a 2000 hp, 18-cylinder Pratt & Whitney engine, its speed is in excess of 425 mph; range more than 1000 miles; ceiling about 40,000 ft. Wing span is 41 ft.; lenght 36 ft., 1 ¾". Propeller may be either Curtiss-Wright electric or Hamilton Standard, hydraulically controlled, constant-speed, four-blade assemblies. (Hamilton Standard type shown here).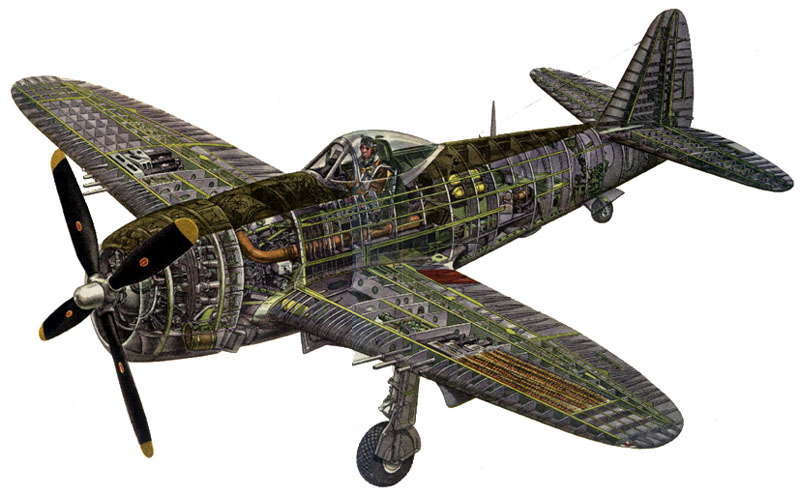 Reprinted from the January 1945 issue of Industrial Aviation. Drawing by Reynold Brown.